Yacht Charter Details
Westport Yacht Charters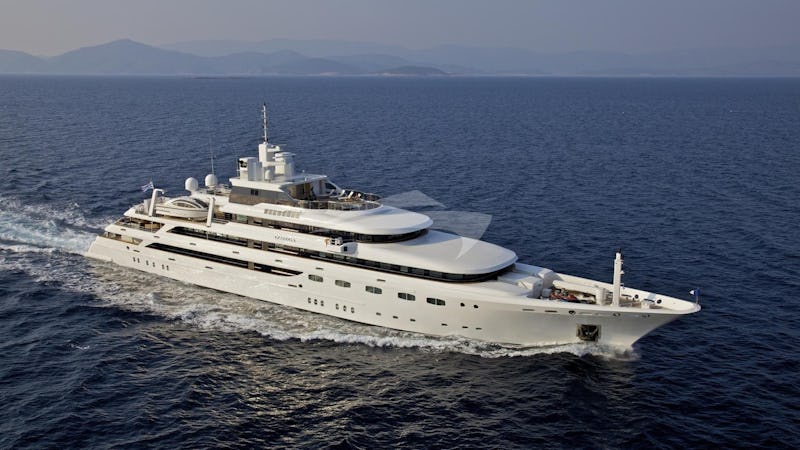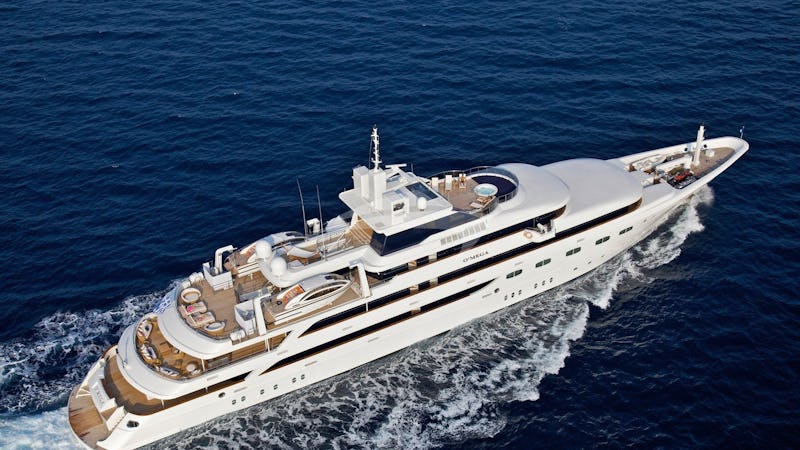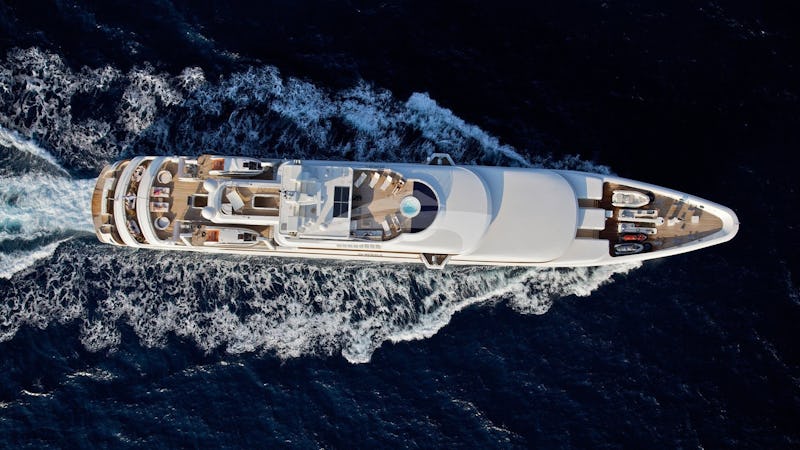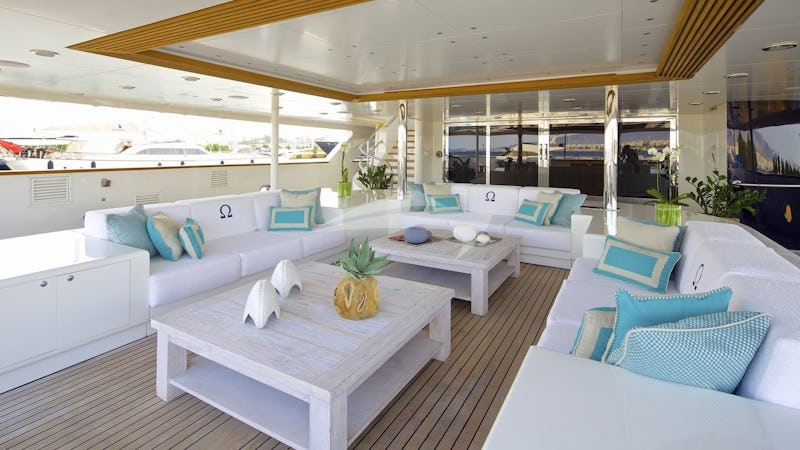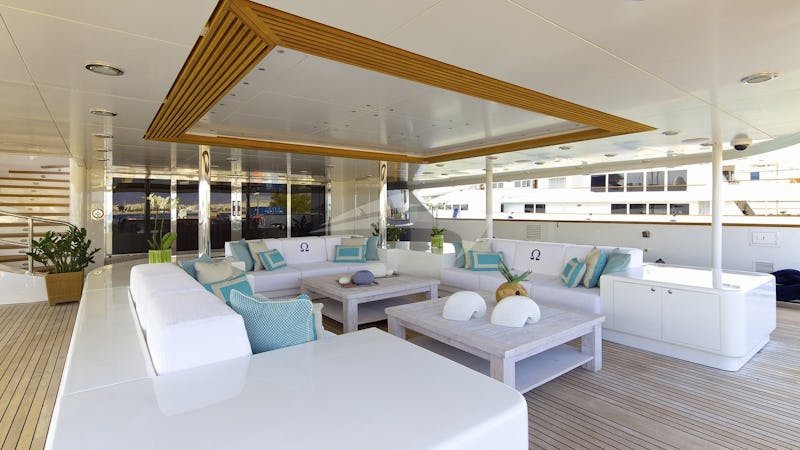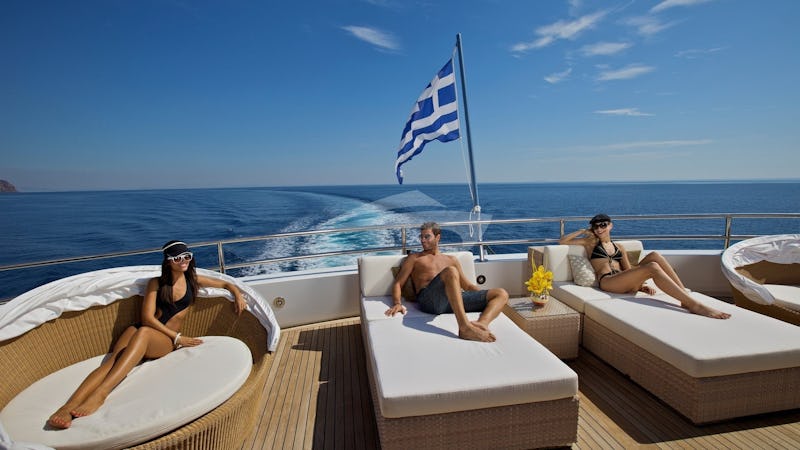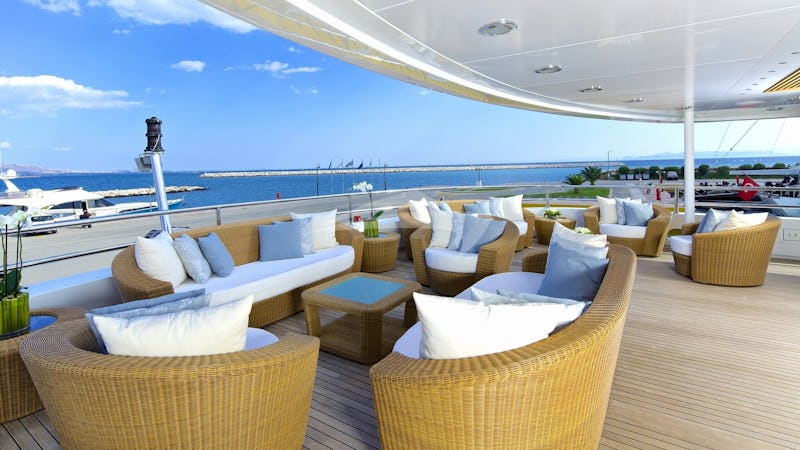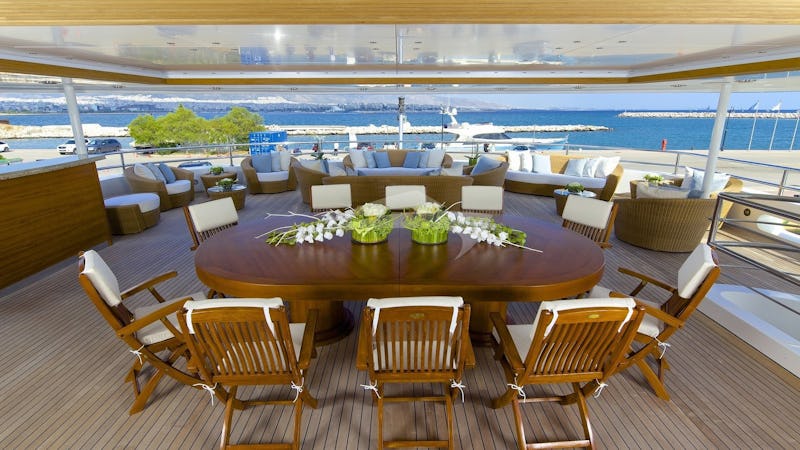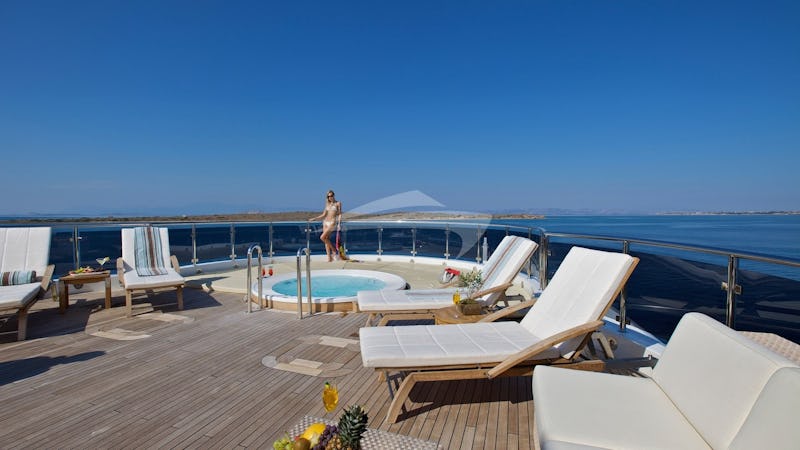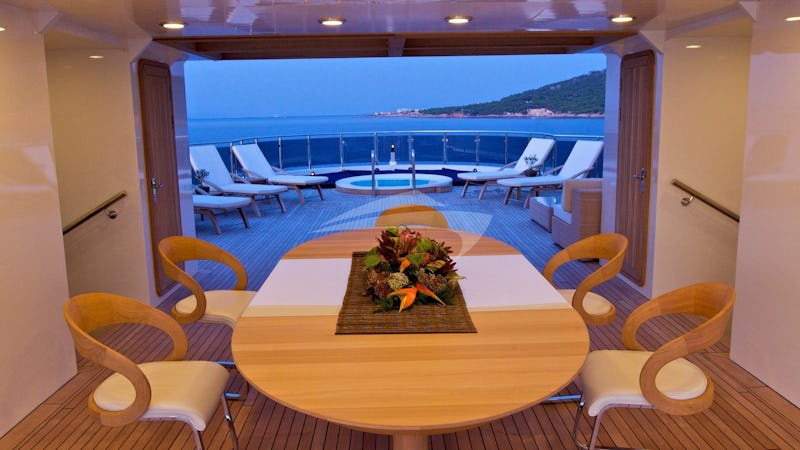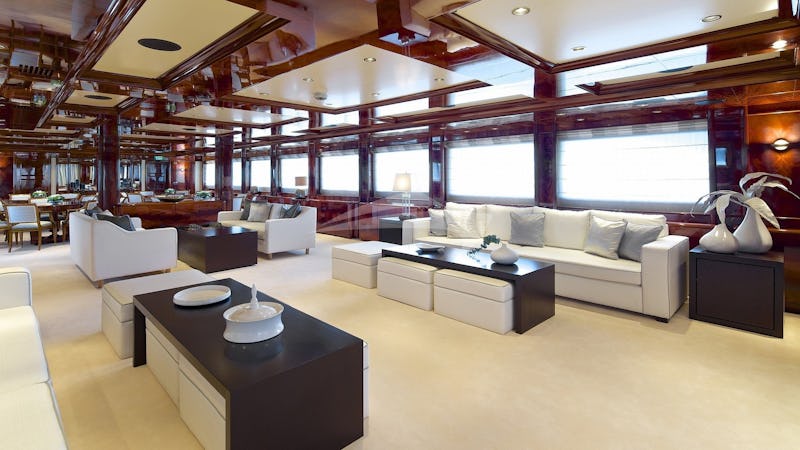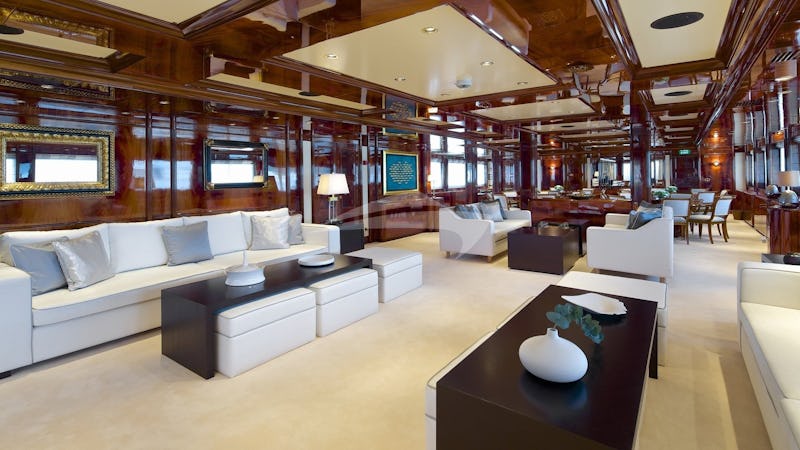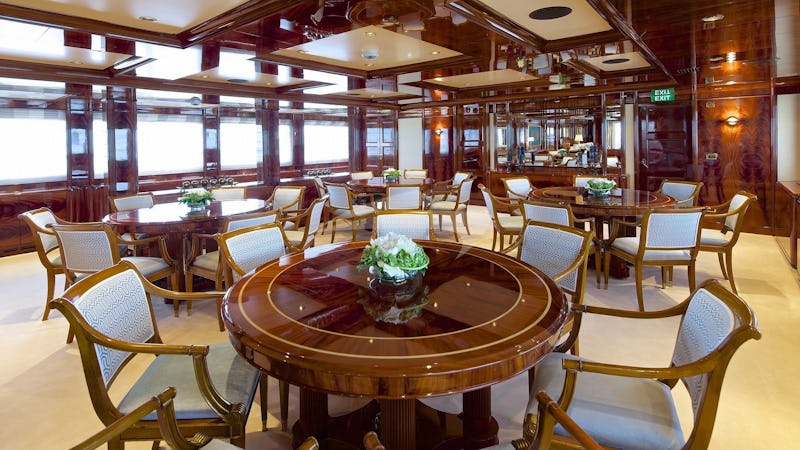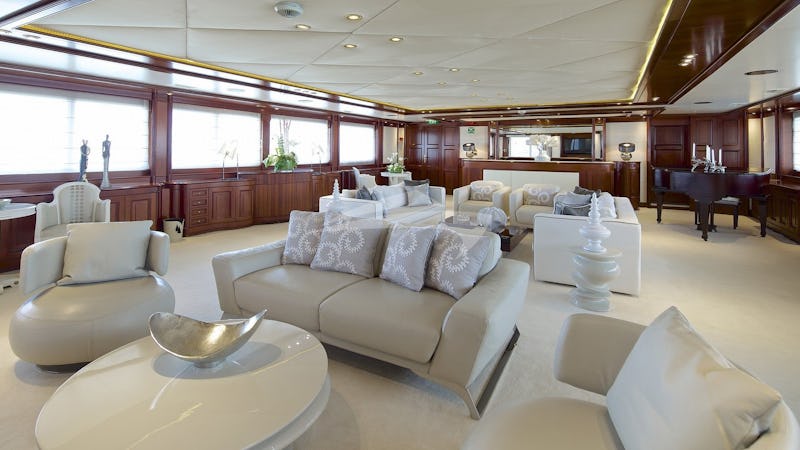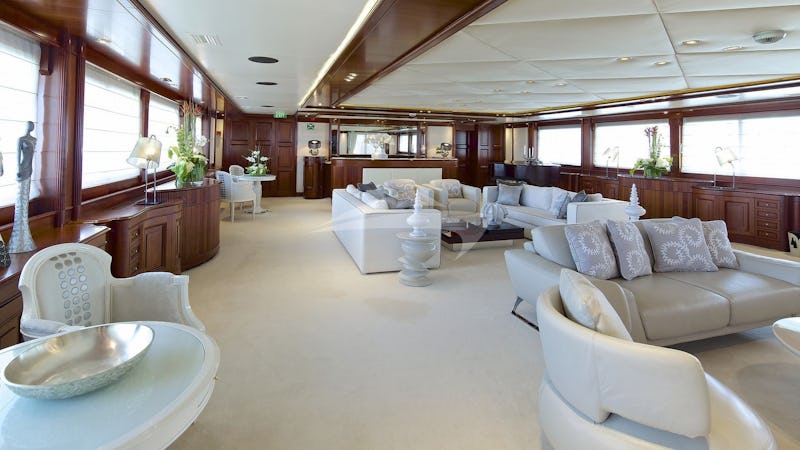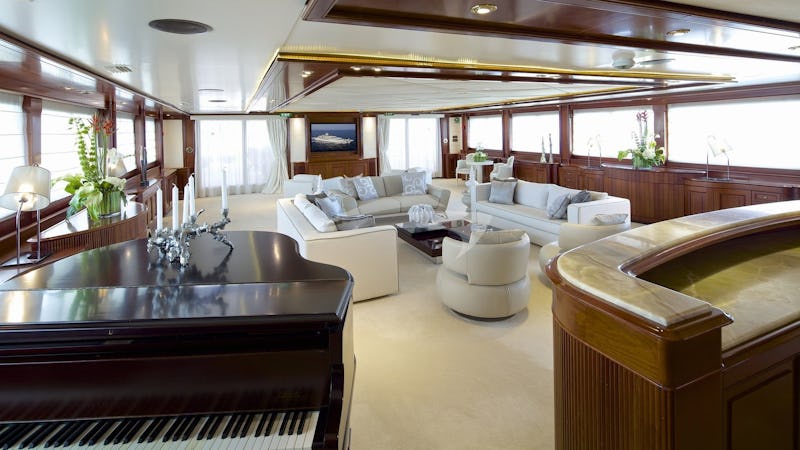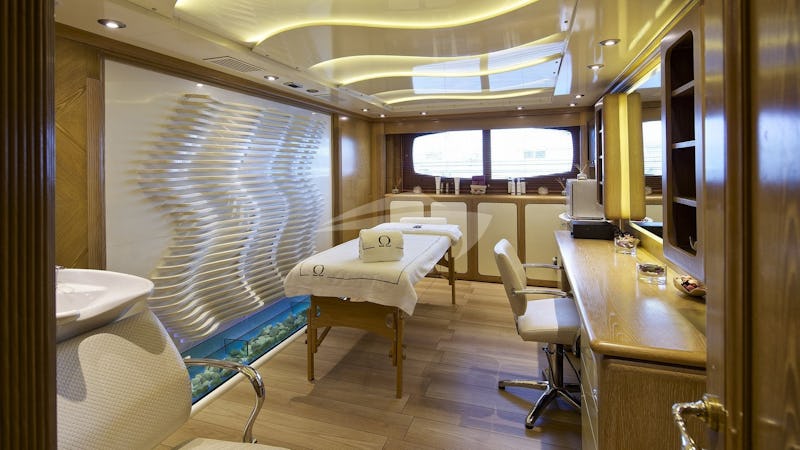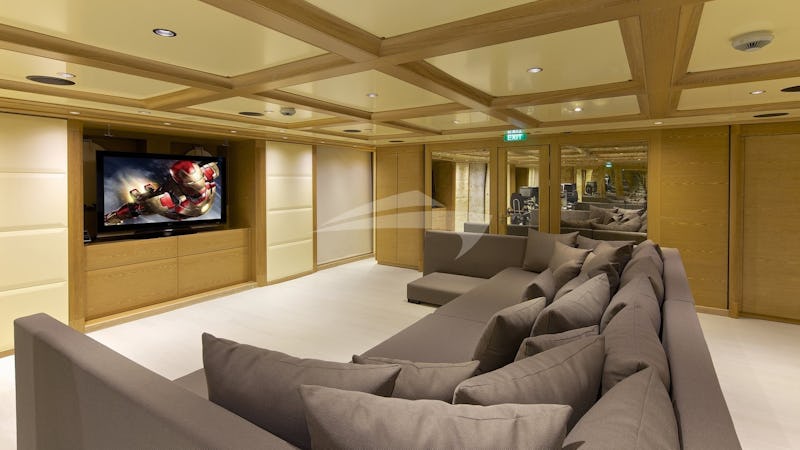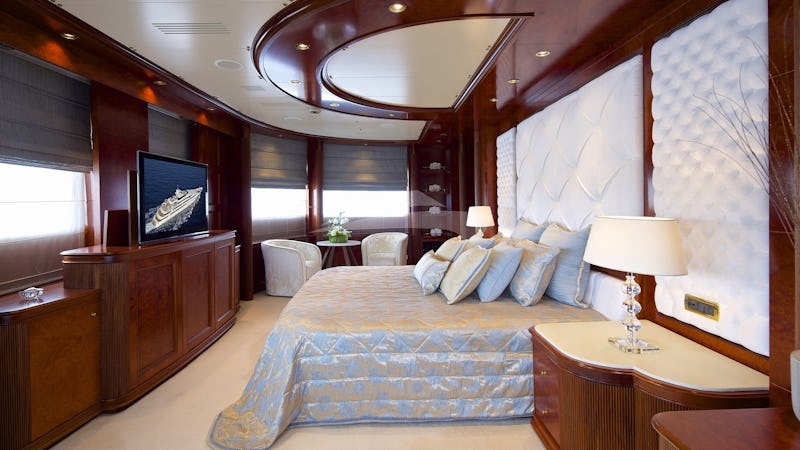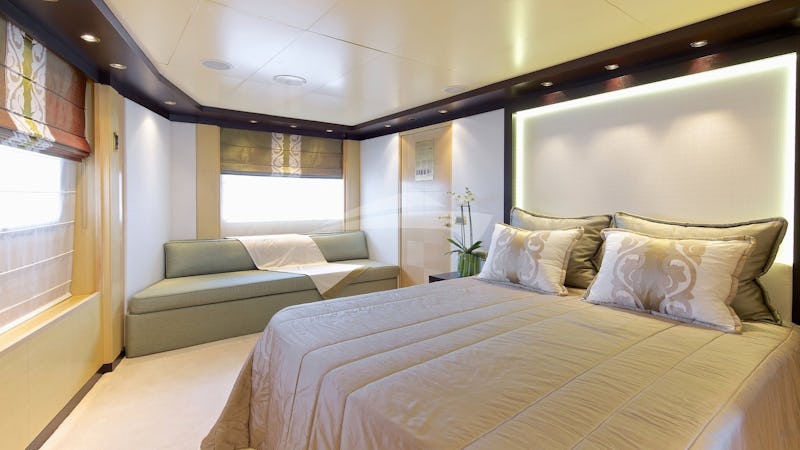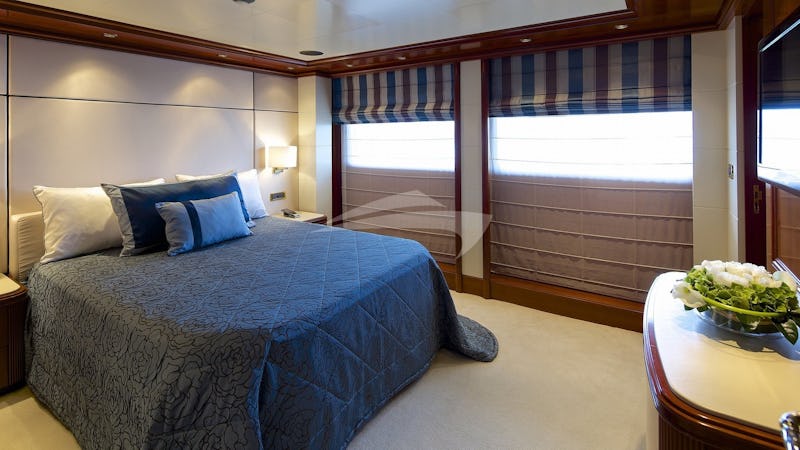 Charter This Yacht
270 ft / 82.5 m
│
28 CREW
│
FROM $771,184
│
28 GUESTS
270ft (82.5m)

38ft 1in (11.6m)

14ft 5in (4.4m)

2004

Golden Yachts

Georgio Vafiadis

28

Captain Dimitri Argirakis

2015

12kts (22kph)

Stabilisers

Greece

2 Yanmar x 2000/650 (BHP/RP)

No

No
O'MEGA can accommodate 30 guests in 15 cabins.
The Master cabin has a king size bed, bath/tub, shower and toilet.
5 Double Guest cabins have a double bed, shower and toilet.
4 Twin Guest cabins have a twin bed, shower and toilet.
4 Double VIP cabins have a double bed, bath/tub and toilet.
A Executive cabin has a king size bed, bath/tub and toilet.
O'MEGA is fully air conditioned through out.
Crew has a separate heads and shower.

Captain: Dimitri Argirakis (56)
Languages: Greek, English
We are delighted to have Captain Dimitris as the master of our team. He started his career in 1979 as a youngster on board the cruise ship Pegasus of Royal Olympic Cruises. He remained with the company for 22 years having attained the position of Captain Class A in 1995. His experience on the high seas is extensive having traveled worldwide. In 2003 he joined the O'Mega and although we lost him for a few years to Royal Olympic, we are thrilled to have him back with us. His devotion to his work ensures the safety and happiness of our guests.
His hobbies are diving and skiing.
Sailor: Evaggelos Pefanis (48)
Highly experienced professional involved in various water-sea activities. Master diver and diving instructor and water sports instructor. Evaggelos is a responsible, positive, direct person, ready to deliver any task assigned to him. He is a hard working team member whose love and knowledge of water sports is renowned.
Hobbies include sailing, windsurfing, music, riding, water skiing, cross country 4x4.
Chief Engineer: Makis Mandolas (59)
Languages: Greek, English
Makis finished the Merchant Marine Academy of Greece in 1980 and has ever since been on passenger vessels. He has been with us since the beginning of the major refit in 2009 and needless to say knows the yacht back to front.
I asked him what his hobbies are and his responses was anything mechnical.
Hotel Manager: Yiannis Giannelis (51)
Languages: Greek, English
Yiannis is considered amongst the best Hotel Managers in the world. He is now entering his fourth season with O'Mega. He brings with him tremendous experience having served as Hotel Manger for 3 years with the Privatsea Group aboard the 120m Turama and Alexander followed by 6 years on board the 72m RM Elegant. Those who have worked with him know that he is a perfectionist and always ensures the success of his charters. His motto is to make everything possible for the client.
Executive Chef: Simone Simoncini (55)
Languages: Italian, English
Simone has been with O'Mega for four years now and in this time he has faced many challenges that he has overcome with great aplomb and professionalism. His experience comes from working in the industry for many years. He started and remained at the Grand Hotel la Pacce in Monte Catine for eight years prior to opening his own restaurant in Florence which he ran for 10 years. He specializes in Italian cuisine but is happy to cater to any of our clients' culinary desires.
His hobbies include football and fishing.
Sous Chef: Theodoros Kassavetis (39)
Languages: Greek, English, French
Theodore joined O'Mega last year. He has huge experience having worked in Michelin starred restaurants for several years and came directly to us from the Four Seasons Hotel de Bergues in Geneva,Switzerland. His range of cuisine is wide. He loves creative cuisine and excels in Spanish, French and Greek cuisine– watch your waistlines!
His hobbies include reading and football.
CD library, Cinema, DVD library, DVD player all cabins, DVD player saloon, Games console, Indoor audio system, Local TV, Satellite phone, Satellite TV, TV all cabins, TV saloon, Wi-Fi, 30ft/9.2m Fassmer, Jet skis multiple, Tube - towable, Wakeboard, Water skis - adult, Water skis - child, Water trampoline, Windsurfer - Adult, Exercise equipment, Fishing gear - light, Jacuzzi on deck, Swim platform
Not Insured, Diving if certified, Snorkelling gear, 1 Compressor, 4 Tanks, 4 BCs, 4 Regulators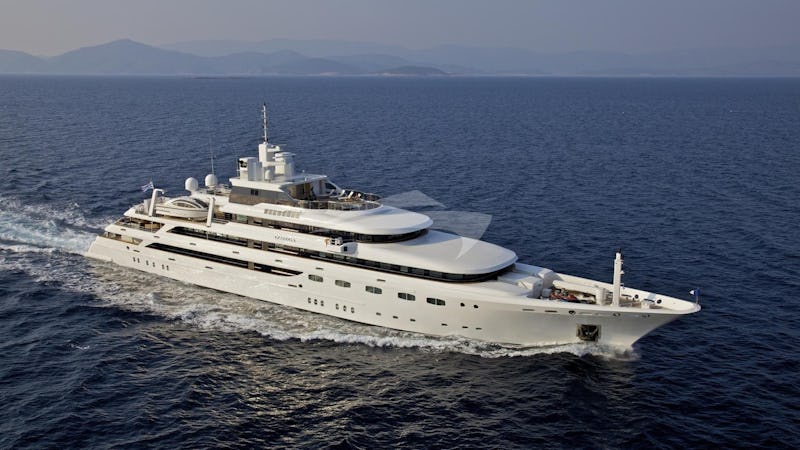 We have identified 3 similar yachts. Would you like to inquire on them as well?
Available in 1 area
Guests 12
257ft 3in / 78.4m
From $800,000
Available in 3 areas
Guests 40
295ft 3in / 90m
From $824,573
Available in 3 areas
Guests 34
325ft 2in / 99.1m
From $664,405